Events
Technology on the move: INEOS Styrolution @ global events
Whether it's Europe, Asia, the Middle East, Africa or the Americas, experts from INEOS Styrolution travel the globe to share their knowledge at trade fairs, seminars and special workshops. If you don't see an event in your area, contact your customer service representative for more information or to schedule a personal meeting.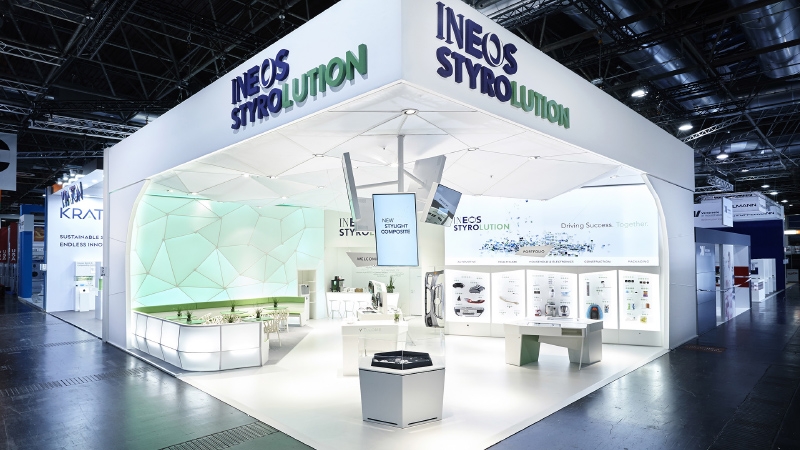 2017: Chinaplas (ASIA)
16-19 May 2017 – INEOS Styrolution's experts were in Shanghai for one of the most influential industry exhibitions in the world, and the largest plastics and rubber trade fair in Asia. INEOS Styrolution presented its product innovations at the W Guangzhou Hotel.
2017: SFIP (EMEA)
31 May-1 June 2017 – INEOS Styrolution's experts were on site to show how our materials contribute to mobility and weight saving.
Pierre Juan, Director Thermoplastic Composites, INEOS Styrolution has given a presentation on "New solution for lightweight design and aesthetic surface".
2017: Plastics in Motion (AMERICAS)
4-7 June 2017 – Industry leaders will convene at "Plastics-in-Motion" to discuss the challenges and explore new technologies for using plastics in the transportation industry.
John Fialka, Manager Business Development Automotive, INEOS Styrolution America will give a presentation on "A new generation of composite thermoplastics for light weight automotive applications".
2017: Composites Europe (EMEA)
19-21 September 2017 – As the international industry meeting point in Europe's biggest composites market, COMPOSITES EUROPE combines tried and tested solutions and efficient innovations. The trade fair reflects the variety of goods and services and the innovative strength of the entire industry. Major topics at the fair are state-of-the-art production and processing technologies focussing, among others, on concepts for lightweight construction and automotive applications.
2017: SAMPE Conference (EMEA)
14-16 November 2017 – SAMPE (Society for the Advancement of Material and Process Engineering) is a general organization devoted to the promotion of technical excellence in materials and process engineering, totalling around 15,000 engineers, technologists and materials scientists.
In Stuttgart, INEOS Styrolution will present its new solution for lightweight design and aesthetic.
2018: IN PROCESS – Plastindia (ASIA)
7-12 February 2018 – Plastindia is a key trade fair for the global automotive plastics industry, and takes place every three years. In 2016 in Ahmedabad, India, INEOS Styrolution held seminars on styrenic solutions such as laser welding, low-gloss Terblend N and a variety of decorative solutions. Plastindia will next be held in Gandhinagar.
2019: K Fair (EMEA)
16-23 October 2019 – At the "World's no. 1 trade fair for plastics and rubber", INEOS Styrolution will present the newest styrenics solutions for the automotive industry, as well as other key global industries.