A step up for INEOS Styrolution in India
With the continued growth of SUVs in India, domestic thermoplastics supplier, Goldsun, is increasingly manufacturing more automotive components for 4-wheel drives in order to meet demand. INEOS Styrolution is supporting their innovation efforts through its range of Absolac® ABS Solutions, especially for the Indian automotive market.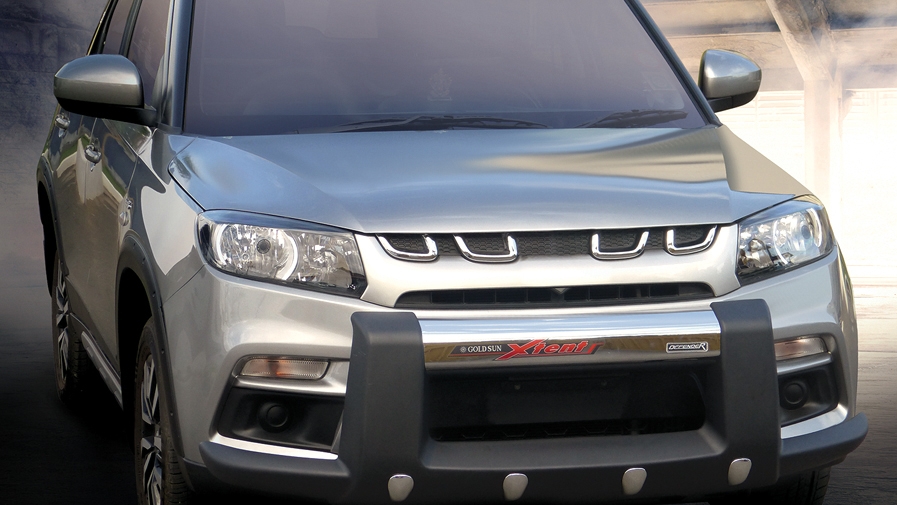 India is experiencing a boom in the sales of SUVs and other 4-wheel drive vehicles thanks to a combination of a burgeoning middle class and sometimes challenging driving conditions in the country.
Goldsun Auto Pvt. Ltd. is a leading domestic-based Indian thermoplastics supplier for automotive components such as footsteps, spoilers, luggage carriers and, more recently, bumper guards for these activity vehicles. The company employs innovative methods such as special blow molding, plasma cutting, cold anodizing and powder coating to create the high quality and visually appealing automotive components. INEOS Styrolution provides a broad range of AbsolacABS solutions – produced in India specifically for the Indian market - for each application.
As an innovator and one of the first companies to start dedicated ABS bumper guard production unit in India, Goldsun has selected INEOS Styrolution's Absolac E 502 BML, as the latest addition to their Absolac product portfolio, for the superior result it delivers in the production of Goldsun's Xtent Defender and Trishul range of bumper guards for SUVs like the Tata Hexa.
Selected for its high melt strength, good mechanical properties and broader processing window, Absolac E 502 BML helps produce high quality bumper guards weighing between 17 to 18kg, with excellent impact strength, dimensional stability and consistent product wall thickness. The blow molding technology itself ensures dimensional accuracy, high volume production, high surface finish and repeatability factors.
In addition to Absolac E 502 BML, Goldsun uses Absolac 120 HR for the production of its Goldsun Footrail - suitable for all SUVs – and Absolac 200 EP, an easy flow electroplating injection-molding grade for automotive plating parts.
And it isn't just the ABS products themselves which contribute to the development of these top quality automotive components, but the close working relationship INEOS Styrolution has forged with Goldsun, allowing them to contribute much appreciated application recommendations early in the production planning process.