Matte is the new shining
Due to their high-gloss surfaces, ABS and SAN copolymers are classically used in claddings, dashboards and panels. A new development cooperation between INEOS Styrolution and Reichle Technologiezentrum GmbH, Bissingen/Teck (Germany) has now investigated a wide range of these materials for different surface designs using lasers. This may open up new applications for these materials.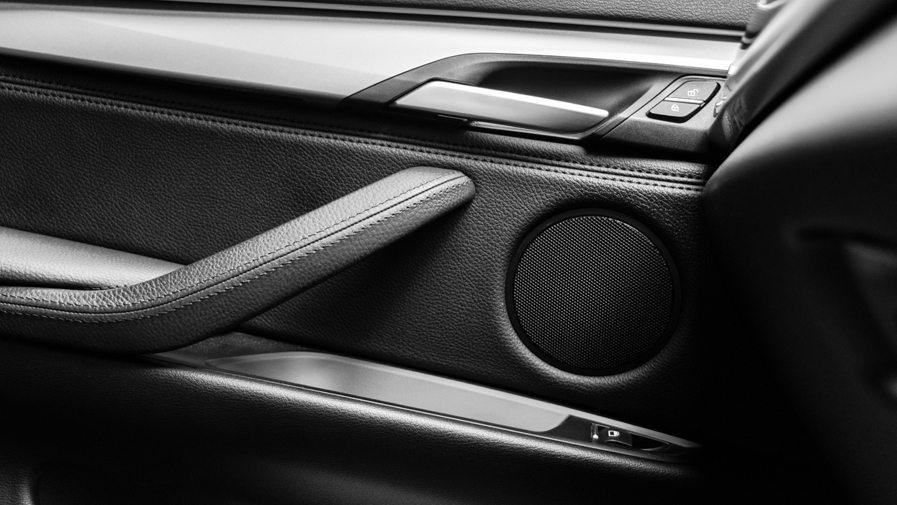 The standard process for structuring surfaces is the etching process, which is almost exclusively applicable to glossy plastics. The company Reichle has specialised in the laser process because it can be used for any degree of gloss, especially for matte surfaces.
Low gloss textures and grains were made for styrenics for automotive grains like fine, leather and technical grains. The laser graining allows solutions of various grains and various gloss levels depending on the microstructure. Various interior materials from INEOS Styrolution have been selected to injection mould the plaques at standard injection moulding conditions for styrenics being melt temperatures of 260-270C and tool temperature of 60-70C:
Novodur® H701 (100% emulsion ABS),
Novodur® H801 (emulsion ABS & PC),
Novodur® U4255 (emulsion ABS & PC),
Luran® HH-120 SPF50 (high heat SAN),
Terblend® N NM-21EF (PA ABS) and
Luran® S KR2863C UV (PC ASA).  
Of all tested structures, Terblend N NM-21EF provided the lowest gloss 60 < 1 and for structures 3 and 12 all materials tested provided lowest gloss 60 level (< 2) and material type had no major influence. The tested resins Luran HH-120 SPF50 (high heat SAN), Terblend N NM-21EF (PA ABS) and Luran S KR2863C UV (PC ASA) provided the lowest gloss levels in all structures. Also, the high gloss resin Luran HH-120 SPF50 provided very low gloss levels.
The emulsion ABS and blends with PC, Novodur H701, Novodur H801, and Novodur Ultra 4255 resulted in higher gloss 60 levels on most tested structures, but also on structures 3 and 12, gloss 60 levels below a value of 2 can be observed with these emulsion ABS and PC blends. Of the low emission Novodur materials tested, the Novodur H701 always showed lowest gloss60.