Decorative solutions – INEOS Styrolution and KURZ partner up
The manufacturer of the highest-quality substrates for the auto industry, INEOS Styrolution, has joined forces with KURZ, a leading expert in hot stamping and foil coating technology. Now auto designers and manufacturers can get aesthetics and stability in one go, and since the services are streamlined, the solutions are more diverse and innovative than ever.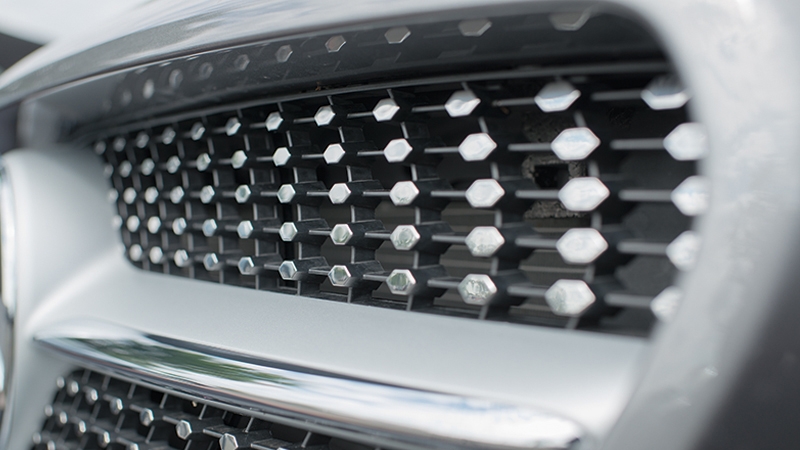 Ready-designed substrates
Shopping around for the right finish can pull manufacturers in all directions before they find the right mix of aesthetics and stability. A one-stop shop for auto decorative solutions is hard to find.
Every automotive brand has its own goals and vision, just as customers have their own taste in cars. The task is not to streamline divergent tastes but to pay them respect through tailored services that combine the best ingredients.
It's a logical match: INEOS Styrolution offers the industry's highest-quality substrates, while KURZ boasts global expertise in hot stamping and foil coating technology. As a result of their partnership, INEOS Styrolution and KURZ are now offering ideal mixes for a multitude of decorative solutions.
Benefits at a glance
Styrolution materials are available pre-colored, unpainted and, now, partially covered with KURZ foils, thus offering more freedom to designers. INEOS Styrolution and KURZ's combined products rely on validated solutions that reduce the risk of failure and cut back on development times.
The materials offer superior adhesion, easy processing and less waste, along with long-term aesthetic stability and surface quality. In short: multiple design options on a high quality substrate.
About KURZ
A global leader in hot stamping and coating technology, KURZ develops and manufactures decorative and functional layers applied to carrier foils, stamping tools and machines for a large variety of applications for different industries. Encompassing endless design options, the company's foil products include single images, cutting-edge metallizations, unique chromium effects and more.
(2016)